---
Spidar (CyDar) Information:
Software:

Hardware:
Example of Spidar frame:








Foldable frame Spidar
named Sphere

Sphere with a grip
with switches

Spidar
with qubic type frame

Universal motor mount
and a pulley

---
Realtime Stereo Vision System:
Abstract

We demonstrate a human head tracking system using the real-time stereo machine named SAZAN. In this system, the location of the human head is detected and its head pose is estimated continuously. In addition, the front-view images are detected by checking if it is facing for the front. Usually, it is not easy to detect the human head and its pose only from the intensity image. In our demo, by using the depth images, the detection of the head and its direction is effectively and robustly performed.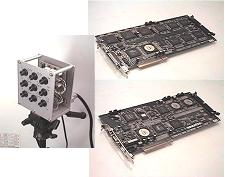 camera head and stereo vision boards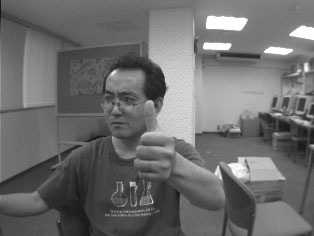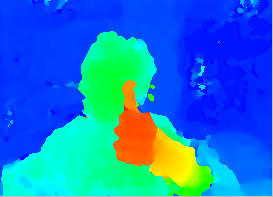 depth map image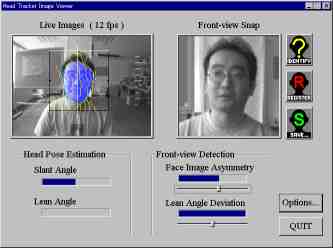 human head tracker dialog

This issue was presented at CVPR 2000
Advance Program for Live Demonstration Sessions

panel (PDF)
---
Spatial GUI and 3D Grip (haptic interface):
Abstract
Mouse and icon based GUI (Graphical User Interface) systems are dominantly used in todayfs personal computer interface. The interface has difficulties for every person not having computer literacy. Information and networked society in the 21st century will require more intuitive and user-friendly interface commonly used for young and old, men and women.@In this development of spatial GUI system, we provide a new user interface in PC world with desktop haptic device which fits to the human hand having multiple degrees of freedom driving up & down, left & right, back & forth, rotation and grasping virtual objects in the display. The spatial GUI consists of 3D grip interface firmware function, 3D grip device driver function and spatial GUI function. The result of evaluation in VR space shows efficiency of spatial GUI system.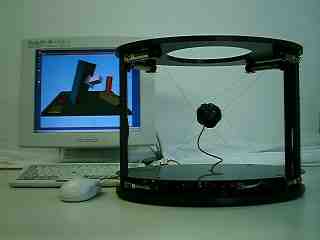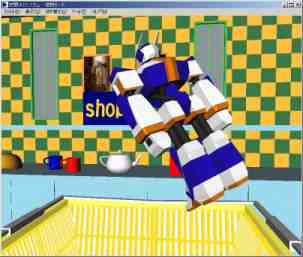 3D grip device and virtual shopping mall
---
Contact:

URL http://www.cyverse.co.jp/

Shoutou Rokubankan Bldg. 4F, 1-28-4, Shoutou, Shibuya-ku, Tokyo,
150-0046 Japan.
Phone +81-3-5456-4077 Fax +81-3-5456-4085


Last update: 7, Feb., 2005